Welcome to the
Rotary Club of Port Townsend!
WE CONNECT PEOPLE
Rotary unites more than a million people. Together, we see a world where people unite and take action to create lasting change – across the globe, in our communities, and in ourselves.
WE TRANSFORM COMMUNITIES
We take action locally and globally. Each day, our members pour their passion, integrity, and intelligence into completing projects that have a lasting impact. We persevere until we deliver lasting solutions.
WE SOLVE PROBLEMS
No challenge is too big for us For more than 110 years, we've bridged cultures and connected continents to champion peace, fight illiteracy and poverty, promote clean water and sanitation, and fight disease.
So, when you feel it's time to give back, get involved, support your community, whatever your personal passion, we have a place for you. This is just a partial list of all we do. Join us.
What we do for Kids
Jefferson Teen Center
With our Rotary District Grant, our Club provided upgrades and renovations to the Jefferson Teen Center at Chimacum High School. The facility provides a safe after school structured environment and as well as a daily healthy nutrition program.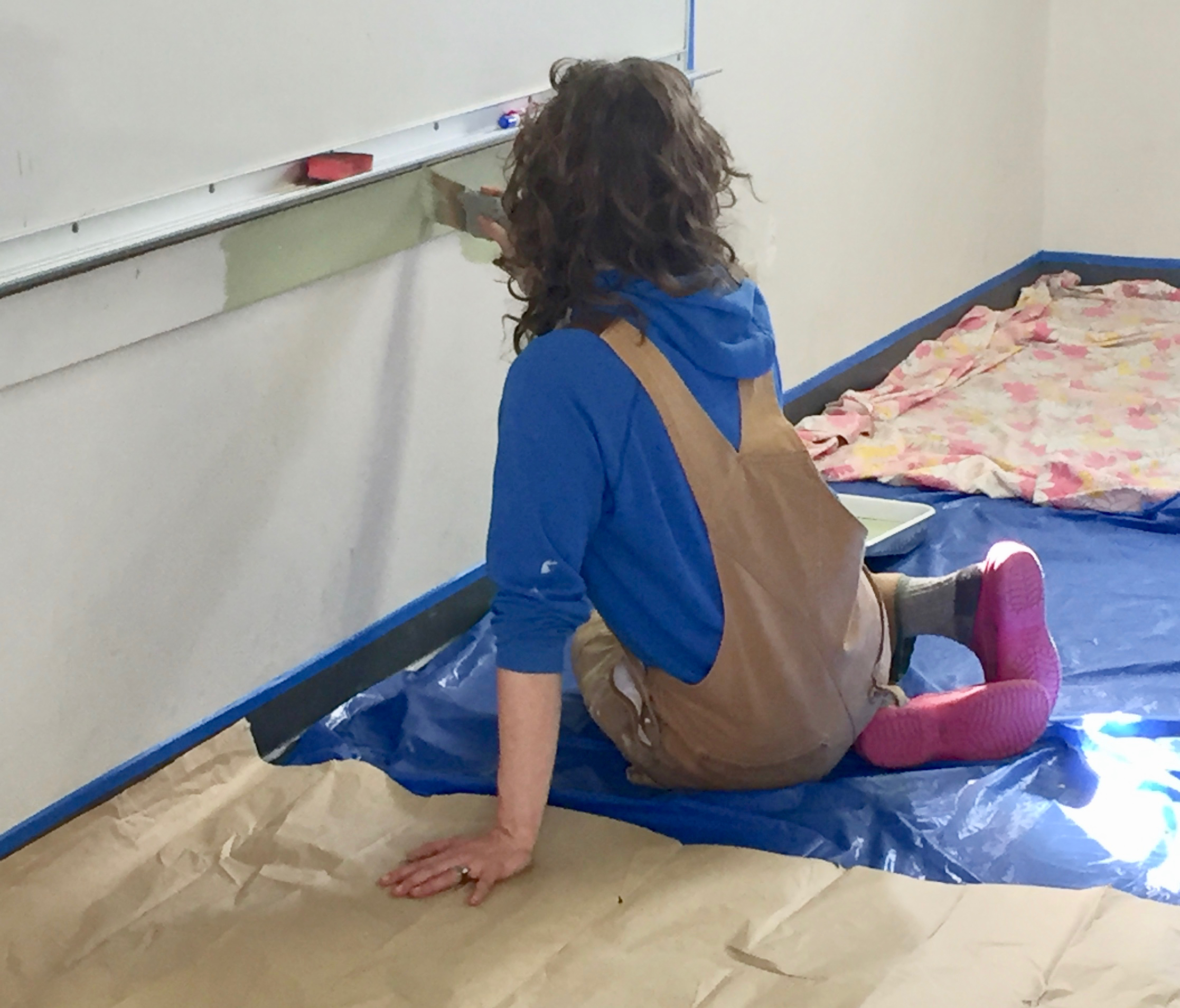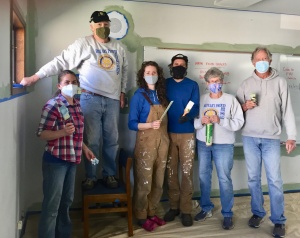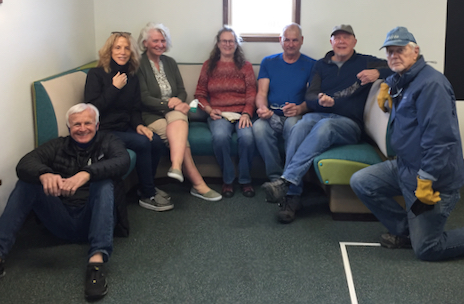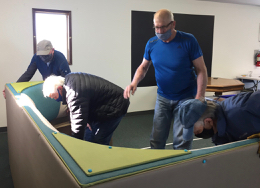 Dolly Parton's Imagination Library
We are the Jefferson County Affiliate for Dolly Parton's Imagination Library, an international free book giving program for children under the age of 5, no matter the parents' income. Books are selected by a panel of noted educators and early childhood development specialists to help promote a passion for reading and learning. Studies show that reading to preschool children makes a significant difference to a child's success in school.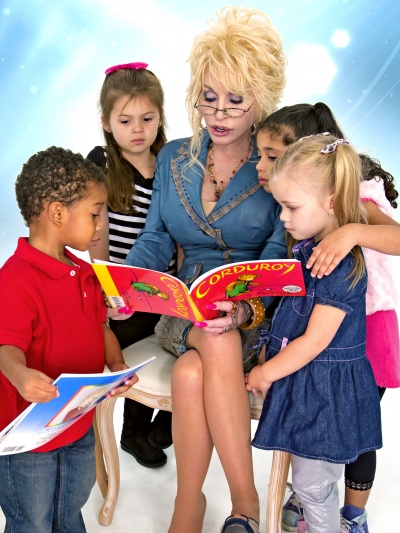 Birthday Gifts for Foster Children
Some foster children may not receive a gift for their birthday. We brighten a foster child's special day and let them know someone cares with a wrapped personal gift.
Scholarships
Our Rotary Club provides scholarships for continuing education to deserving local high school seniors. We support students who have demonstrated a commitment to learning and who have a spirit of community service.
Youth Exchange Program
Our Rotary Club hosts both inbound and outbound international exchange students. This International Rotary Program gives high school age students an opportunity to discover another culture, learn a new language and truly become global citizens.
We Support Our Community
Community Grants
Each year our Rotarians invest tens of thousands of dollars and countless hours of volunteer service for the betterment of our neighbors' lives. We distribute those funds through Community Grants to local charitable organizations that provide essential services for those in need.
Senior Holiday Gift Giving Program
The holidays can be lonely for seniors. Giving a gift can make a difference in the life of a senior by letting them know they're loved, they're valued, and they're not forgotten.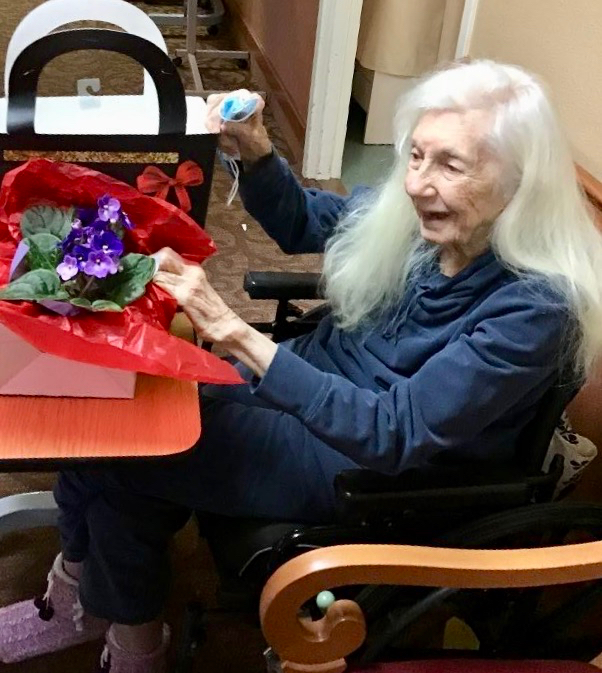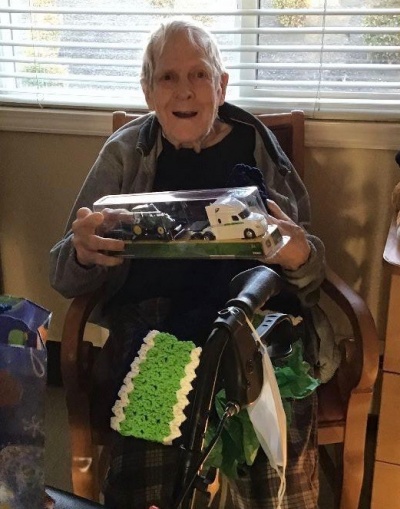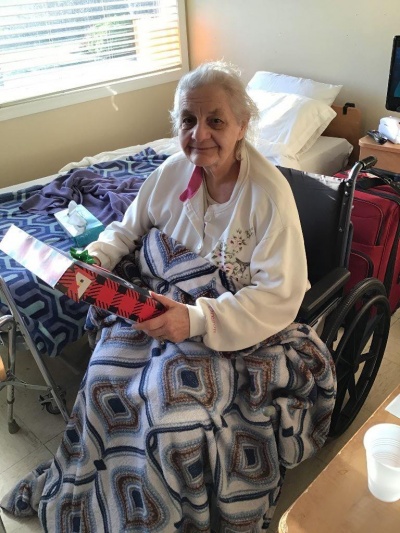 We get our hands dirty!

Habitat for Humanity Build
Habitat homeowners along with our Rotary Club members work side-by-side helping families build stability, self-reliance and ensure everyone has a decent place to live.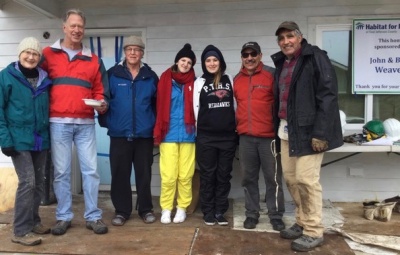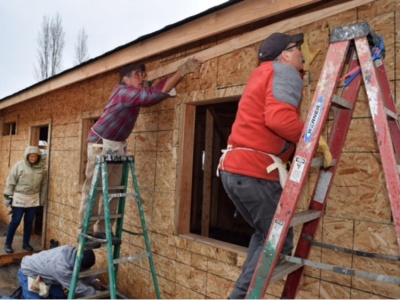 Gateway Park
We provide year-round care for this prominent Port Townsend park located at the entrance of the downtown area. It contains a bus stop, a place to sit, and a steel sculpture by a local artisan. Investing the time to keep our surroundings clean builds a better community.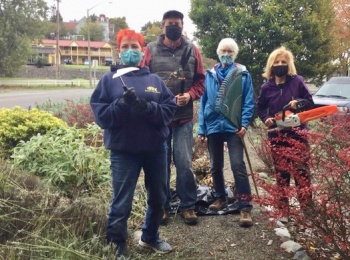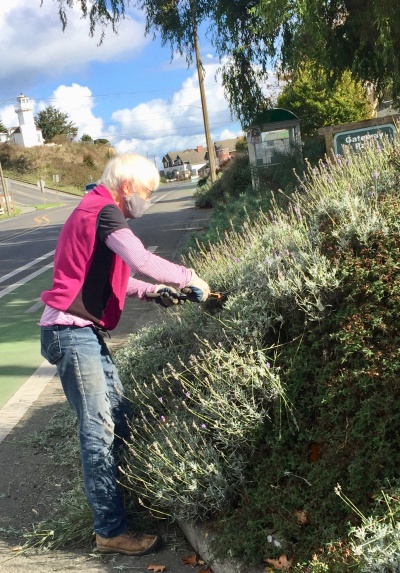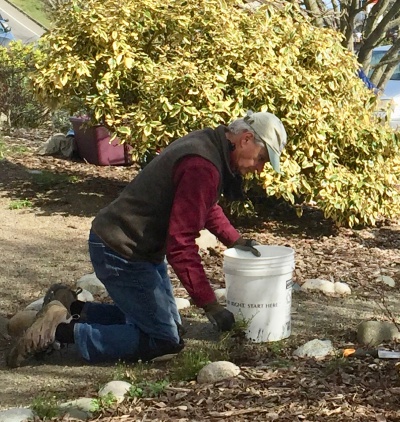 Rotary Park
We maintain the Rotary Park located next to the Port Townsend ferry terminal. It provides a comfortable place for for ferry passengers to relax and have a bite to eat as well as making a good first impression for visitors.
Adopt-A-Road Clean-up
We need to care for our planet and keep our community clean. Join in this environmental event and play your part in making the world a cleaner place.
We Travel with Rotary's
International Projects
Rwanda Projects
In Rwanda, our Port Townsend Rotary Club has provided school tuition for eight Rwandan youth, supported a pre-school program, supported a Women's Garden & Nutrition program and helped families build eco-friendly cookstoves that improve air quality and reduce deforestation.
Composting Toilets in Togo, Africa
With this project Dignity Toilets, Rotarians build above-ground composting toilets for the village of Togo, Africa. Working with other area Clubs gives us the opportunity not only to make an impact in other parts of the world but to share Rotary friendships.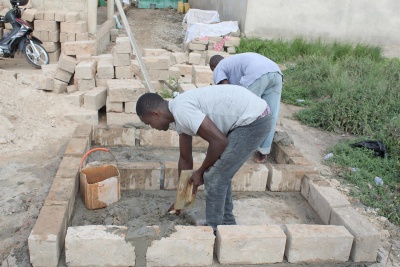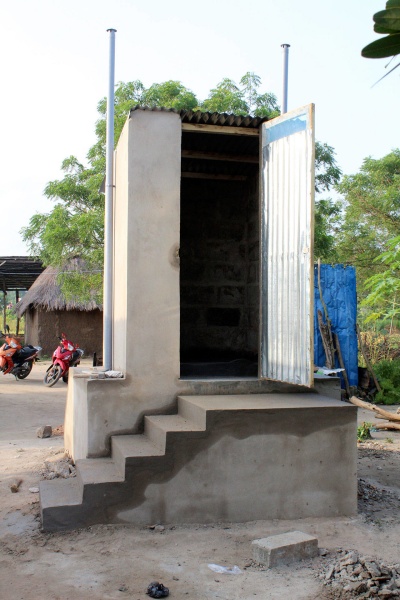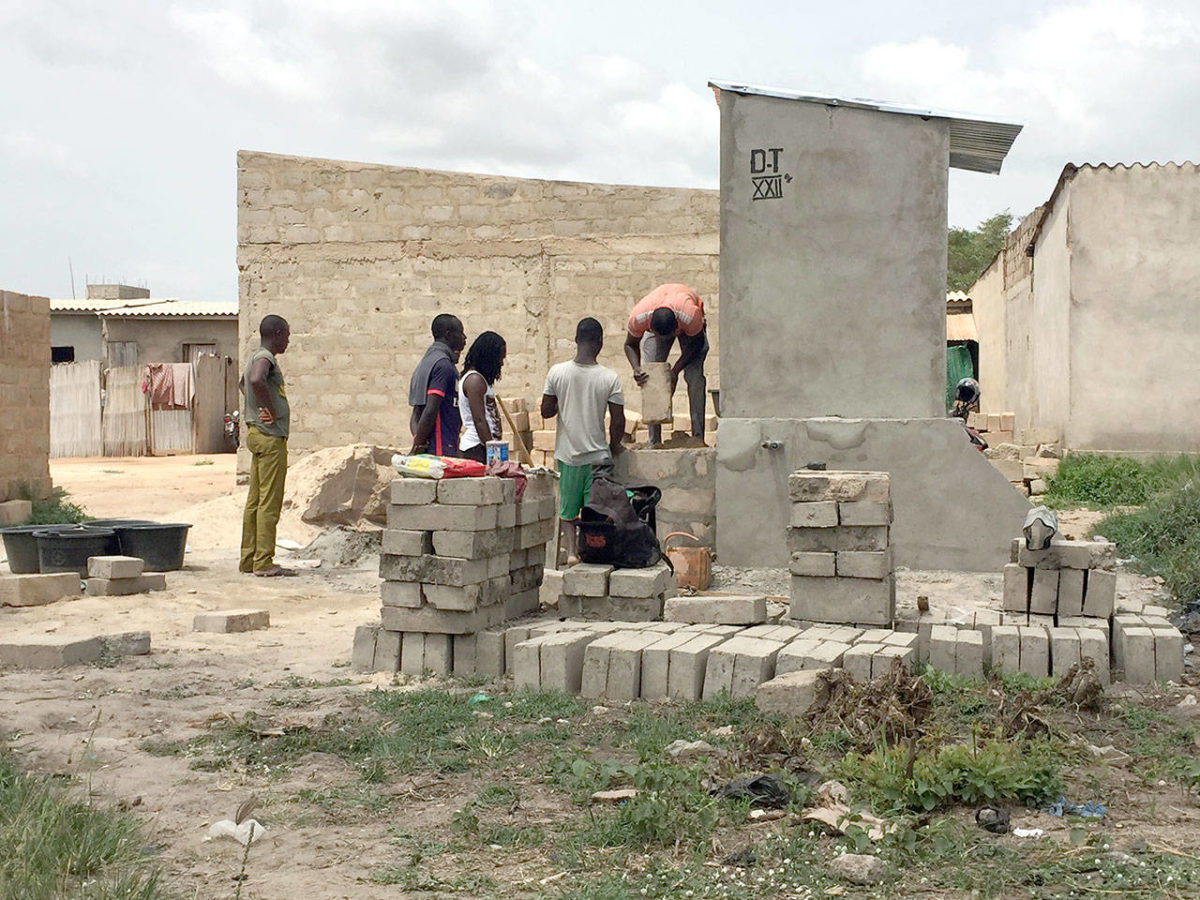 School Upgrades and renovations in Chacala, Mexico
In Chacala, Mexico, thanks to several Rotarians, the kindergarten now has a sunshade for their playground, a new concrete patio, and cheerful colors on the playground walls which include a sea life mural. The exterior of the school building was also washed and the paint was touched up to look like new again.
How We Fund Our Projects
and Have Fun Doing It!
Annual Auction Event
For 92 years, the Club has enriched the lives of residents and students throughout the community. Through this major yearly event, we are able to provide the majority of funds that go to our local charities, non-profits and student scholarships.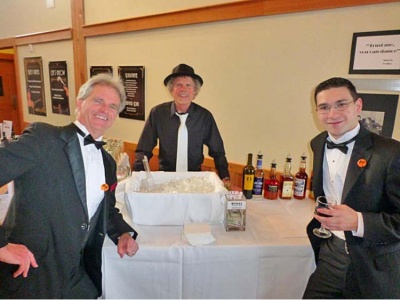 Holiday Wreaths Sales
Our Rotary Club brings Holiday cheer to the Port Townsend area. Share the gift of giving buy helping us sell wreaths or share your Holiday spirit by purchasing wreaths for friends and family.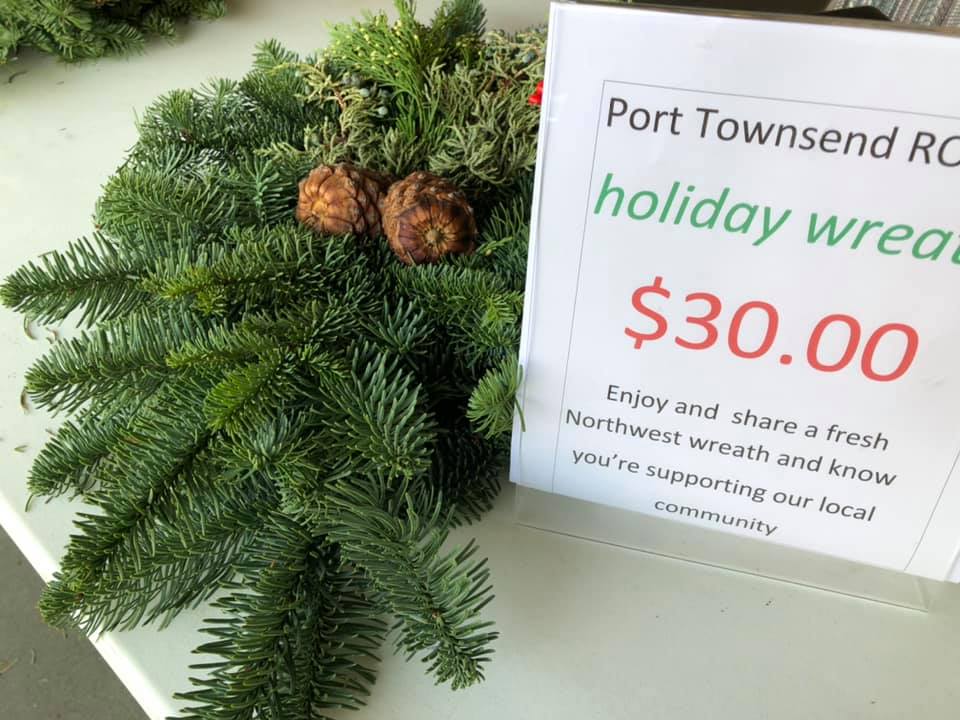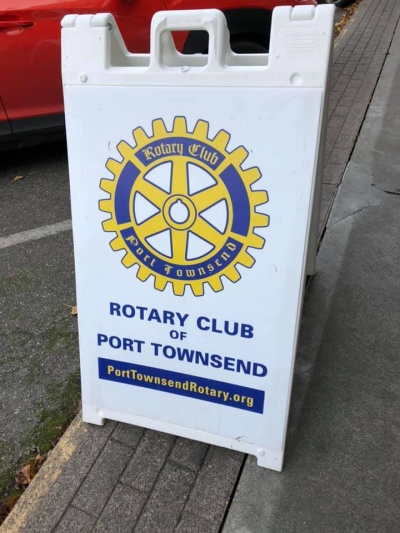 Local Business Coupon Books
What a great way to support your favorite local businesses year-round. Rotary members raise funds for our Club by either selling books or purchasing a Rotary coupon book for themselves.